Looking for some allergy friendly treats to make for the holidays this year? This is a round up of 10 of my favorite allergy friendly Christmas treats that are free of the top 8 allergens and will make your holiday season festive and delicious!
Jump to:
Some of my fondest childhood memories around the holidays include baking Christmas cookies and other sweet treats. Is there really anything better than a plate filled with a variety of Christmas treats? 🙂
Many of the treats I grew up with were made with allergens that we now have to avoid (dairy, eggs, wheat/gluten, peanuts, tree nuts). But I still wanted to make those traditional cookie plates with Christmas treats that my kids could enjoy, too!
With lots of testing and patience, I came up with recipes for my favorites without the most common allergens.
If you're looking for some holiday treats to include on your cookie plates this year, check out these family favorites.
Caramel corn is a holiday treat that is really easy to make without common allergens. It's also a treat that is easy to give to others. Make a big batch, put it in cellophane bags, and tie it up with a pretty ribbon. Voila - an instant gift! Bonus if you include a tag with the ingredients for your food allergy friends! Go to the recipe for allergy free caramel corn.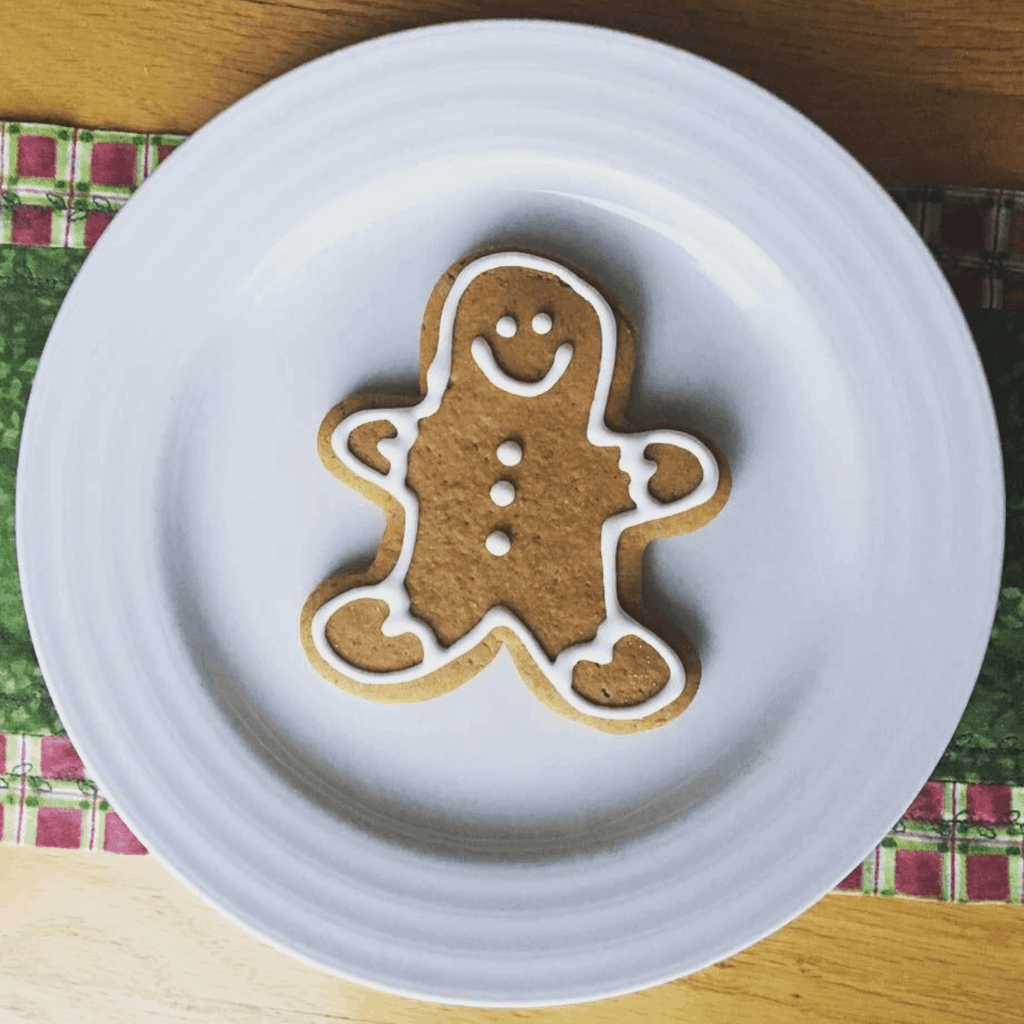 "Run, run, as fast as you can! You can't catch me. I'm the Gingerbread Man!"
When my son was in preschool, his teacher read this classic story and planned an activity that included making gingerbread men in the class. She asked if I had a "safe" alternative for my son who is allergic to dairy, eggs, wheat, barley, and peanuts. I didn't...but I got to work really quickly to come up with one! Twelve years later, these are still among his favorite treats. In fact, he asks for them year-round! Go to the recipe for allergy free gingerbread cookies.
These cookies taste like melt-in-your-mouth butter cookies but they're free of the top 8 allergens. Red and white dough is rolled together to create the look of a candy cane and the cookies are sprinkled with candy cane pieces. Yum! Go to the recipe for candy cane cookies.
If you love Oreos but can't have wheat or gluten, then you'll love these chocolate sandwich cookies! They're not only gluten free but also free of the top 8 allergens. We like to add red or green food coloring to the frosting filling for a festive holiday treat! Go to the chocolate sandwich cookie recipe.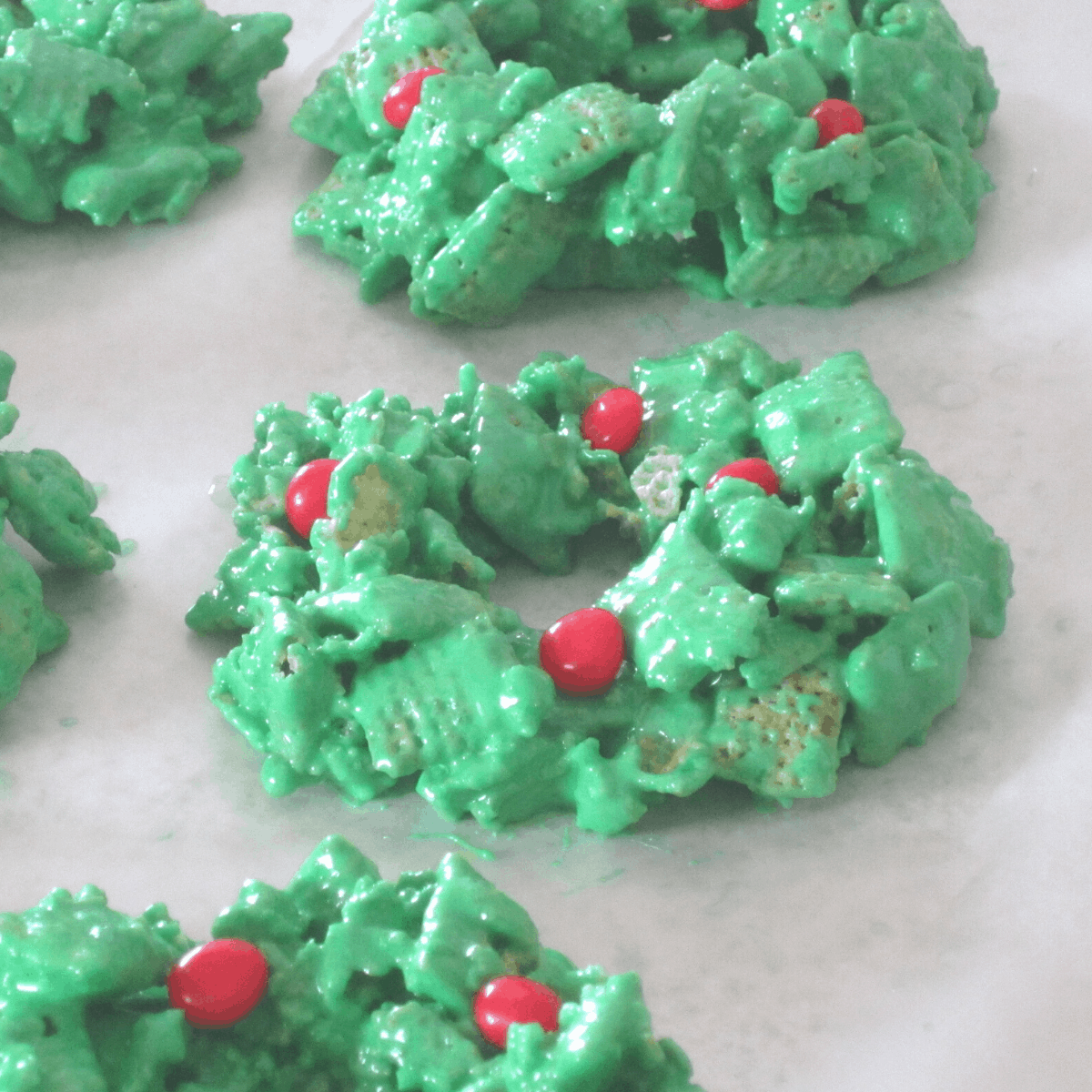 This is easy to make and treat that kids love! For those avoiding wheat/gluten, safe cornflakes can be hard to find so we often substitute Chex cereal (corn or rice) which works just as well. Go to the recipe for cornflake wreaths.
One of my favorite treats around the holidays before food allergies was something called double-decker fudge. This fudge had layers of peanut butter and chocolate fudge and was downright delicious! But the marshmallow cream, milk chocolate, and peanut butter, made it unsafe for my kids. This allergy friendly version uses dairy free milk, allergy friendly chocolate chips, and sunflower butter but still tastes like my old favorite! Go to the dairy free fudge recipe.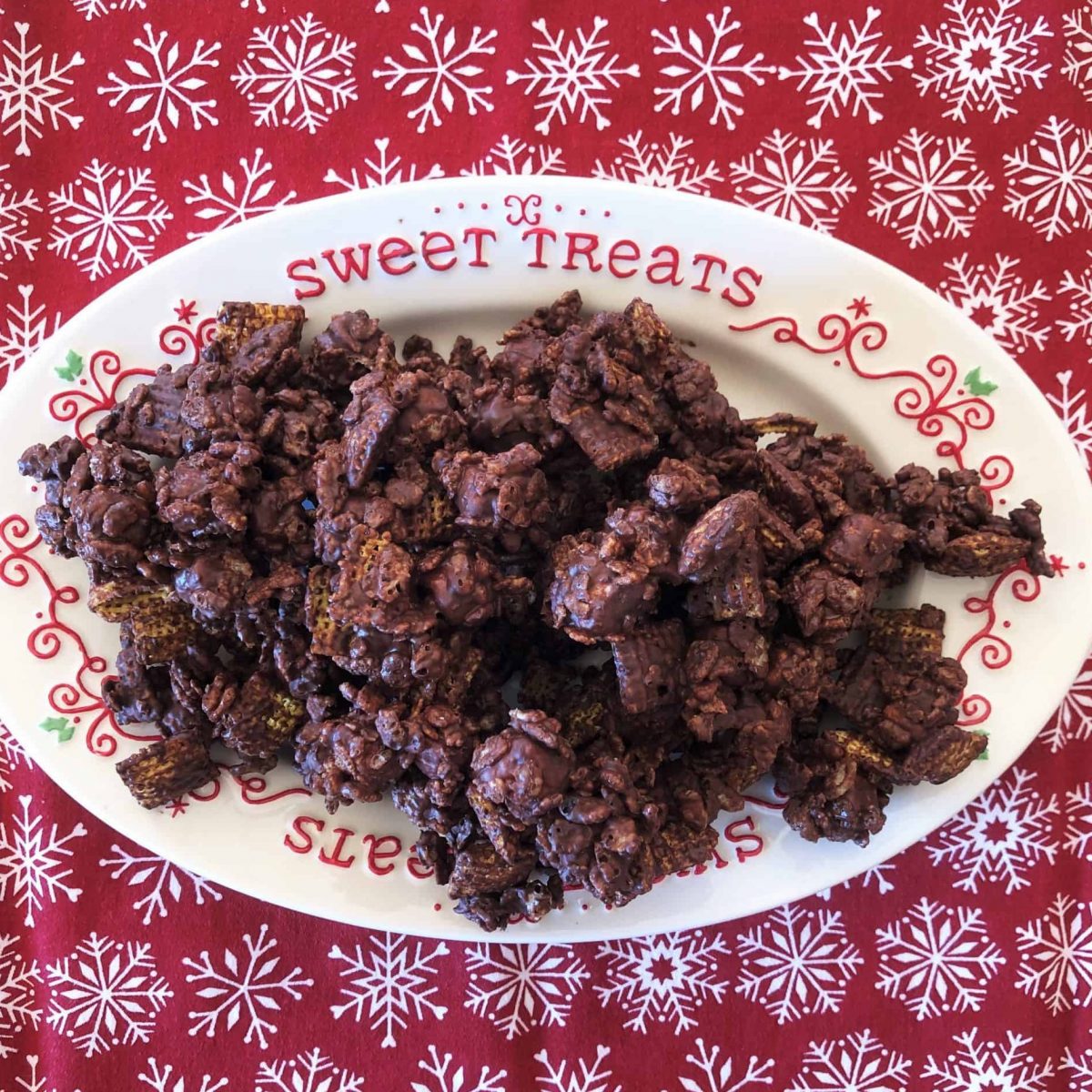 I love all things rocky road - ice cream, fudge, and candy! This allergy friendly version of rocky road candy is made with cereal and marshmallows tossed together with a mixture of dairy free chocolate and sunflower butter. It's so simple to make and so good! Go to the rocky road candy recipe.
Traditionally, spritz cookies are a butter cookie made into shapes using a cookie press. This allergy friendly version is free of the top 8 allergens and is one of my sons' favorite Christmas cookies. Actually, we make them throughout the year for whatever holiday we happen to be celebrating! Go to the spritz cookie recipe.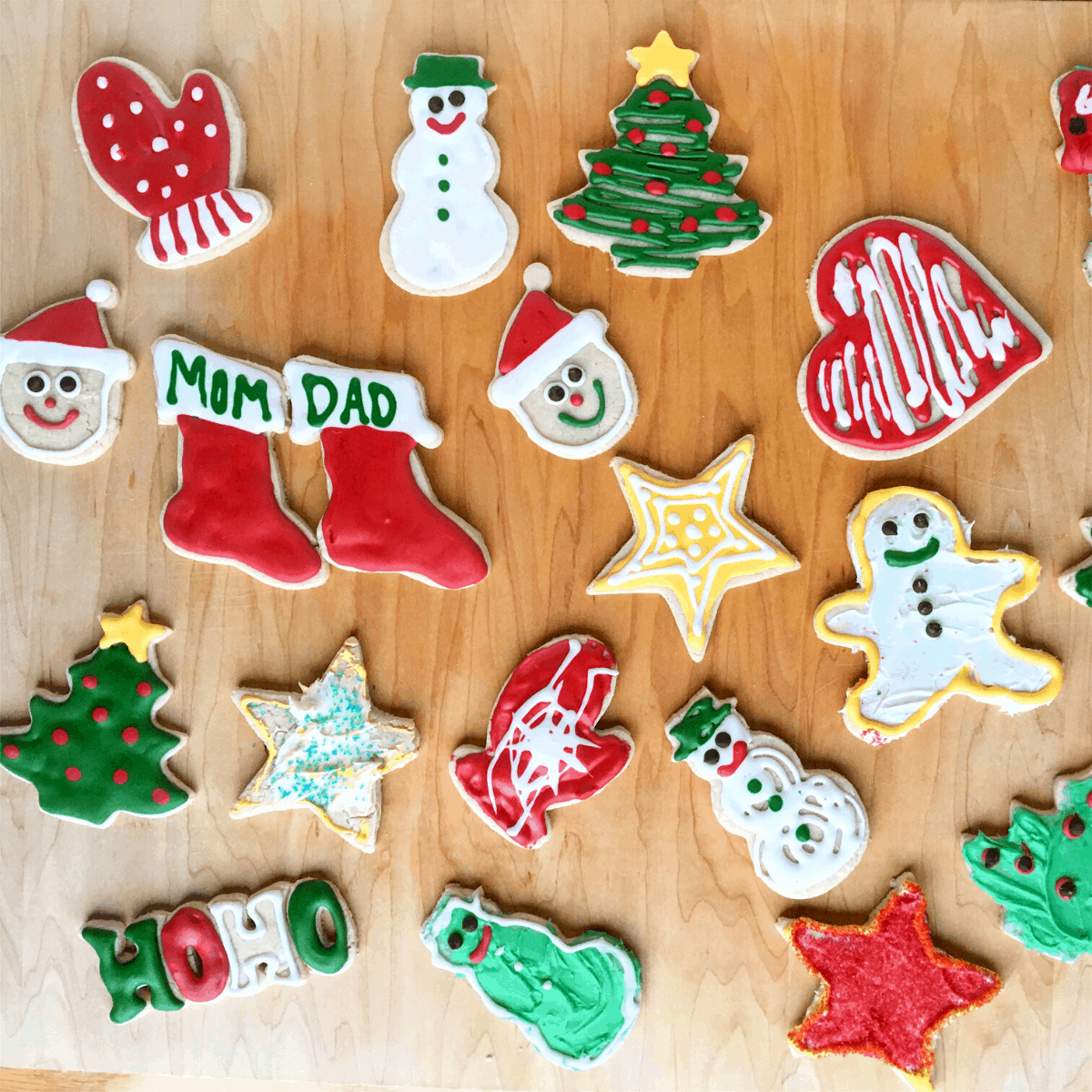 Cut out sugar cookies are so much fun to make! Even the smallest hands can help with cutting dough into shapes. But the best part is decorating them with frosting, sprinkles, and whatever candies you like! Go to the gluten free sugar cookie recipe.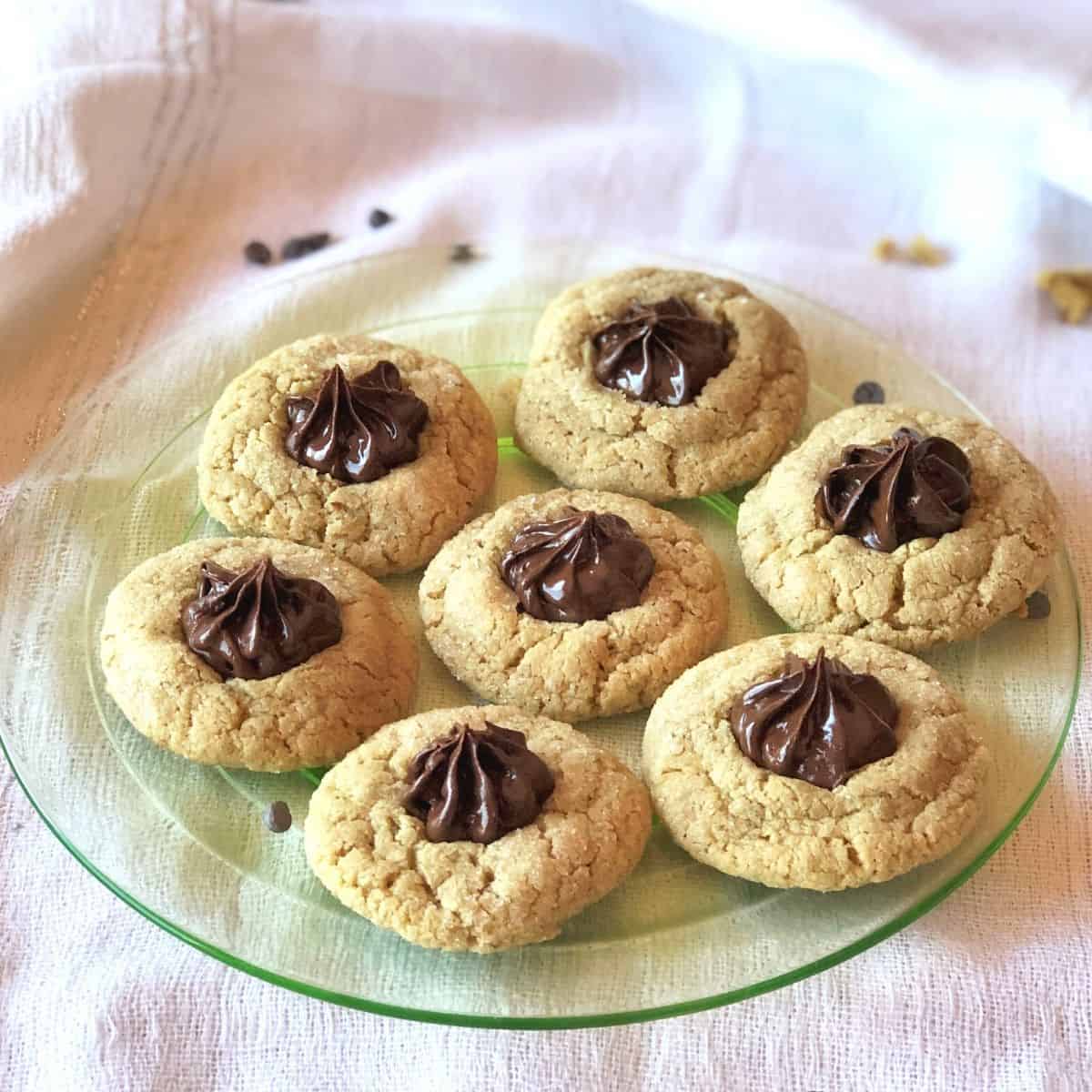 These cookies are the allergy friendly version of the classic peanut butter blossom cookie that I loved as a child. The cookie is made with sunflower butter instead of peanut butter. And the chocolate candy that goes on top is made with allergy friendly chocolate chips. Go to the sunflower butter blossoms recipe.
More sweet treats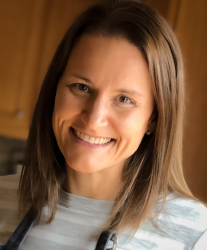 Latest posts by Kristi Winkels, RDN, LD
(see all)