Hello there!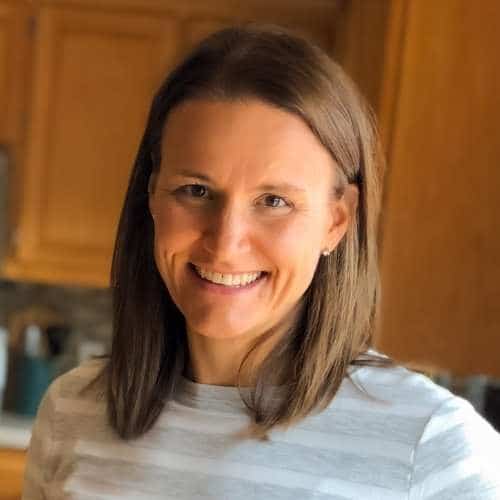 I'm Kristi and I'm on a mission to help you eat well - no matter the dietary restrictions you face!
When I hear the words, "There's nothing to eat," I cringe. I've been there, too!
When my son was diagnosed with food allergies as a baby I had a decision to make: stop breastfeeding or cut out his allergens which included dairy, eggs, wheat, peanuts, and soy.
I chose the latter and it was really hard! But the experience helped me understand the challenges you face living a life with food allergies.
Fast forward 17+ years and now I'm a Registered Dietitian specializing in food allergies and intolerances. And I'm on a mission to help when I hear "There's nothing to eat!"
I not only come from the perspective of a food allergy mom (my sons both have food allergies) but also a dietitian, focused on making sure all of your nutrition needs are being met.
I believe:
Food is meant to be enjoyed, not feared.
People with food allergies can enjoy many of the same foods everyone else does, we just have to be a bit more creative!
Kids with food allergies can grow and thrive, even with food allergies.
People with food allergies need support and shouldn't have to go it alone!
Whether you have one food allergy or are on an elimination diet, I'm here to help you not only figure out what to eat but how to eat well.
Want to learn more about how I can help you eat well with food allergies? Send me a message or schedule a free phone or video call to chat with me!
Let's connect!
Are you on social media? I hang out there, too! Let's be friends!
---
Media
Can You Reduce Food Allergies in Kids?, Parents Magazine Online
Cooking For Geeks, Jeff Potter
Halloween: Sidestep Unsafe Treats With A Goodie Swap, About.com
Food Allergies: What Everyone Should Know About This Growing Concern, Girlfriends Magazine