Luckily for those of us avoiding dairy, there are many milk substitutes available. From dairy free beverages to cooking and baking alternatives, this guide will help you find the best dairy free milk substitute for your needs.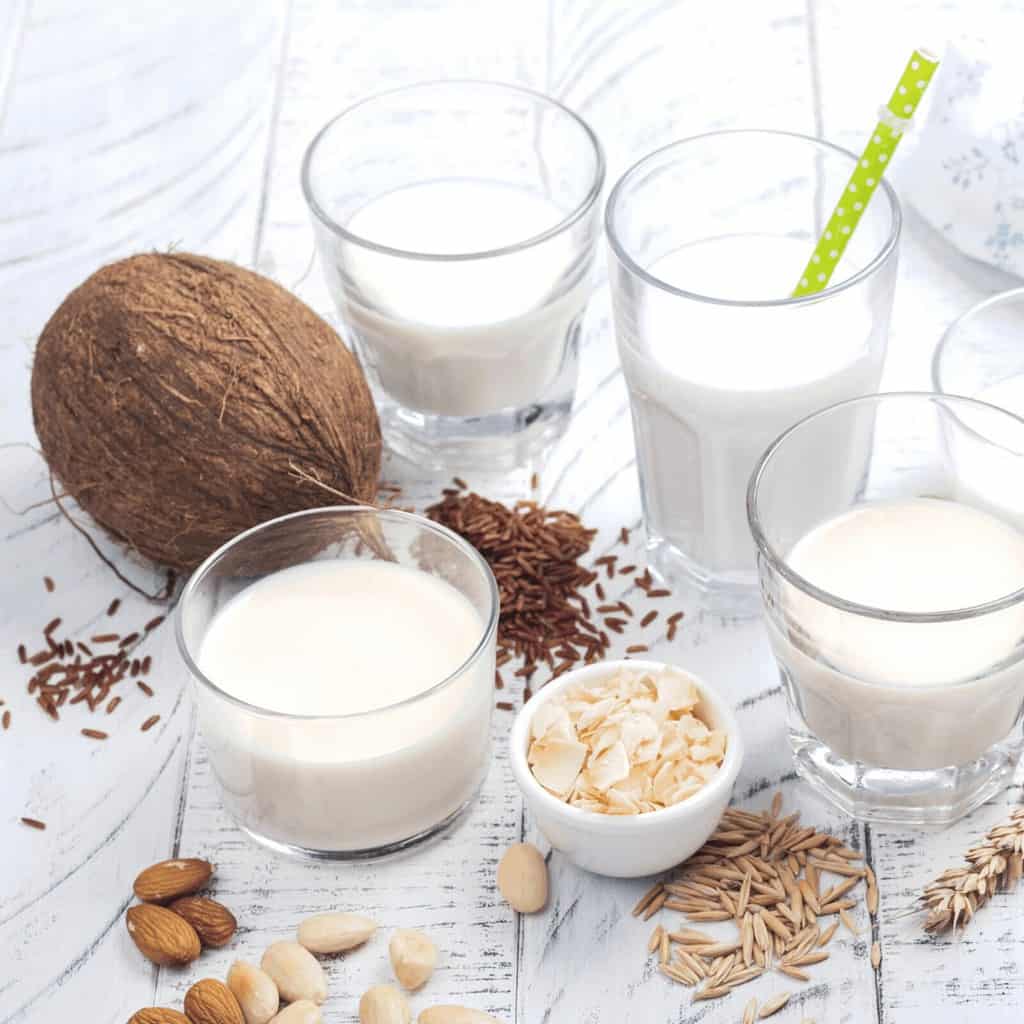 Jump to:
Replacing cow's milk as a beverage
You can find many milk substitutes in the dairy aisle of the grocery store. They vary in taste, texture (thickness/creaminess), and nutrient content.
One thing that varies the most in dairy free milk substitutes is the protein content. Most of these are fortified with calcium and vitamin D.
Here are some of the milk substitutes available:
Almond (not a good alternative for those with a tree nut allergy)
Coconut
Cashew (not a good alternative for those with a tree nut allergy)
Hemp
Oat
Pea Protein
Potato
Quinoa
Rice
Soy
Dairy free powdered milk
Anthony's Organic Coconut Milk Powder - Dairy free, soy free, gluten/wheat free. Ingredients include organic coconut milk, organic tapioca maltodextrin, organic gum acacia.
Native Forest Coconut Milk Powder - Dairy free, soy free, gluten/wheat free. Ingredients include coconut milk, tapioca maltodextrin, and sugar esters (plant-based).
Better Than Milk Vegan Rice Powder - Dairy free, soy free (but produced in a facility that also processes soy), gluten/wheat free, and tree nut free.
Ingredients include brown rice syrup solids, maltodextrin, organic cane sugar, natural flavors, calcium carbonate, sea salt, rice flour, rice extract, xanthan gum, titanium dioxide, guar gum, monoglycerides, fructooligosaccharides*, vitamin C (ascorbic acid), vitamin E (d-alpha tocopherol acetate), vitamin B6 (pyridoxine hydrochloride), vitamin A (palmitate), folic acid, vitamin B12, rebiana (stevia extract) a natural sweetener.
Organic Soy Milk Powder - Dairy free, gluten/wheat free. Note, the product label says that it is produced in a peanut free facility that processes tree nuts.
Nutrition comparison chart
To compare nutrients in each milk substitute, check out this Milk Substitute Comparison Chart.
Keep in mind that the milk alternatives in the chart are all fortified with vitamin D and calcium. It's important to read the nutrient facts panel on the milk you choose to determine if it has been fortified.
Some milk alternatives (like some of the powdered milk varieties listed above) are not good sources of calcium and vitamin D. They can be useful in cooking and baking as you'll read more about below.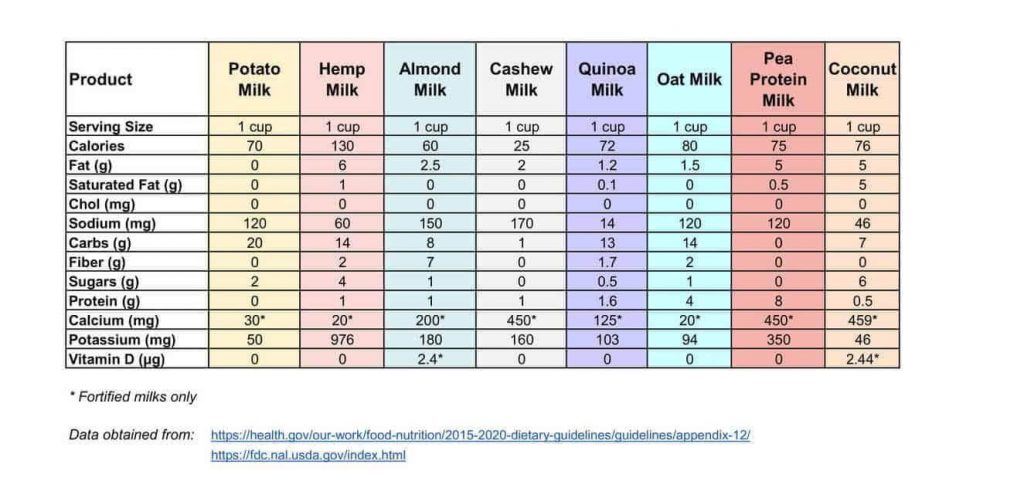 Because the nutrient profile of soy milk is most similar to cow's milk, it is a good substitute nutrient-wise.
If you can't have soy, choose a substitute based on what taste and texture you like the most and what is safe for you.
Milk substitutes for cooking and baking
Half and half, evaporated milk, and sweetened condensed milk are all made with concentrated milk.
You can do this two ways:
By cooking a milk substitute over medium-low heat until it is reduced to the desired concentration.
By using dairy free powdered milk and mixing it to the desired concentration.
While using powdered milk is the quicker option, it can be more difficult to find and more expensive.
Half and Half
To make 1 cup of dairy free half and half, mix ¾ cup plus 2 tablespoons of dairy free milk substitute with 2 tablespoons of melted dairy free margarine (or other oil). Shake well or put in a blender to mix well.
Evaporated Milk
Evaporated milk is just concentrated milk (with about 60% of the water removed). To make a dairy-free version, mix ½ cup of dairy free milk powder with 1 cup of hot water.
Alternatively, make it with a ready-to-drink milk substitute. Start by adding 2 ¼ cups of dairy free milk to a small saucepan. Then, cook it over medium-low heat until it is reduced to 1 cup.
Sweetened Condensed Milk
Sweetened condensed milk is evaporated milk with sugar added to it. To make your own dairy-free version, start with 1 cup of evaporated milk (recipe above). Next, heat it over medium-high heat and dissolve 1 ½ cups of granulated sugar in the mixture. I used this substitute in this Dairy Free Fudge recipe.
Buttermilk
Traditional dairy buttermilk is the slightly sour liquid that is left over after butter is churned. It is used to give recipes for a more complex flavor. Also, its acidity helps to activate baking soda in baked goods which helps with leavening.
To make 1 cup of buttermilk:
Pour 1 tablespoon vinegar OR lemon juice in a glass measuring cup
Add your choice of milk to equal 1 cup
Consequently, when you substitute buttermilk this way it will result in a different flavor than buttermilk. However, that acidity will still be there.
Recipes you might like
These are recipes using dairy free milk substitutes. Check out the recipe index for more!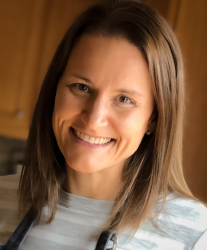 Latest posts by Kristi Winkels, RDN, LD
(see all)