Wheat is a staple food around the world. So many common, easy to prepare, easy to obtain foods contain wheat. So, if you have a wheat allergy, you need some safe wheat substitutes.
Jump to:
From pasta to bread to snack foods, wheat is everywhere but so are alternatives (click here for a longer list of foods containing wheat).
This page includes some of our favorite wheat-free substitutes. People with a wheat allergy may be able to tolerate other grains that contain gluten such as barley and rye. However, suggestions made on this page are also gluten-free (free of wheat, barley, and rye).
Gluten Free Whole Grains
When you start to follow a wheat/gluten free diet, you might find that you don't eat as many grains. Even though our dieting culture might encourage a "low carb" diet, whole grains are a healthy carbs that provide energy, B vitamins, and fiber.
Read more about gluten free whole grains and gluten free fiber sources here.
Wheat/Gluten Free Flours
Replacing wheat flour is a tricky thing because it contains gluten, a protein that is pretty much responsible for the structure and texture of foods baked with wheat flour. It is difficult to duplicate wheat baked goods (especially bread) without wheat flour. Some non-wheat flours do contain gluten including barley and rye. People with a wheat allergy can usually tolerate those flours while people with celiac disease cannot.
Following are some other wheat-free (and gluten-free) flours and starches:
Buckwheat Flour
Rice flour - Easy to find, usually in regular grocery stores. It can be used as a wheat flour sub cup for cup in some recipes but is better mixed with other flours.
Tapioca starch
Potato starch
Potato Flour
Sorghum Flour
Bean flours - I've tried a few different bean flours and am not a big fan because I can detect a "beany" flavor which I don't like. I do believe some of the blends using bean flours are better than others. It really is just personal preference.
Wheat flour can't be replaced by using just one of these but with a mixture of flours and starches. Following is an easy all-purpose flour mix that can be substituted in the same amount as wheat flour in recipes.
All-purpose flour mix
4-½ cups white rice flour
1-½ cups potato starch (not potato flour)
¾ cup tapioca starch (also called tapioca flour)
I combine it in an 8 cup plastic container and store it in the pantry for future use. It works well for baking and thickening sauces and gravies.
Most of the recipes on this website have been tested using this flour blend. Some of the recipes call for xanthan gum in addition to the flour. Xanthan gum is a binder. If you mix a tiny amount of it with water, you will see that it becomes slimy and, if you get it on your fingers, it takes some effort to wash it off.
Many gluten free bakers opt to avoid xanthan gum. I have tried recipes without it and find that things are a little more crumbly so I continue to use it in small amounts (½ to 1 teaspoon for one recipe). Sometimes, I do just add 2 teaspoons to my flour blend and then omit it from the recipe. You will notice many gluten free flour blends contain xanthan gum.
Note: If your gluten free flour blend already has xanthan gum, there is no need to add more.
This blend is my current go-to all-purpose flour. It is very similar to the all-purpose flour I would mix up myself. The ingredients include:
Sweet White Rice Flour, Whole Grain Brown Rice Flour, Potato Starch, Whole Grain Sorghum Flour, Tapioca Flour, Xanthan Gum.
This already has the xanthan gum added so no need to add more in recipes that call for it.
I buy it in the large 4-pound bags for about $10 so it is fairly inexpensive for gluten free flour.
Pasta
Following a wheat/gluten free diet doesn't mean you have to miss out on pasta! In the past several years there has been an increase in pasta options from gluten free whole grains as well as legumes. Read more about gluten free pasta here.
Bread
If you are only dealing with a wheat allergy, check in your area for a bakery specializing in wheat-free bread. I have never tried this because we have other allergies to deal with and us cross-contact is an issue (it would be hard to find a bakery with no eggs, dairy, nuts AND wheat!)
Finding a loaf of bread that is free of the top 8 most common allergens can be a challenge. Most gluten free breads have eggs but there are some brands that are egg free.
Baking wheat free bread yourself is another option. One of the first cookbooks I read was written by Bette Hagman. She has a number of books on gluten free cooking and baking that are very good. Also, I love Shana Ahern's blog, Gluten Free Girl. If you're adventurous and want to try baking some bread, check them out!
Snacks
It has taken some time to discover our wheat free snacks. Wheat is not a serious allergen for us (we've never seen a reaction but have had a positive allergy test to wheat) so we aren't as concerned about cross-contamination with wheat. If you are more sensitive or have celiac disease, be sure to double check with the manufacturer about shared lines and cross-contact. Read more about cross-contact here.
Here are some ideas for wheat-free snacks (not necessarily gluten free):
Rice cakes
Popcorn (any kind) and corn puffs (like Puffcorn)
Cereal - Rice Chex, Corn Chex, Frosted Flakes, Kix, Berry Kix, Trix, Rice Krispies
Chips - corn chips, potato chips
Fruit snacks - check the label, some have "modified food starch" which can mean wheat
Rice crackers - look for them at the specialty food store
Enjoy Life Foods snack bars- this is just one of the allergen-free snack offerings from Enjoy Life Foods (and it just happens to be one of my favorites!) Luckily, Enjoy Life products are widely available at stores.
Broth
Some varieties of broth contain wheat starch so it's important to look for gluten-free broth. I use either Pacific or Kitchen Basics and keep a box of chicken and beef broth on hand. You can use it to make your own wheat free soup, sauces and gravies.
I also like to use bouillion granules because I can make the amount of broth that I need. Orrington Farms is the brand I find most often at the grocery store and they have a lot of gluten free options.
Baking mixes
Look for Cherrybrook Kitchen cake mixes at the regular grocery store as they seem to be more widely available (at least in my area). They are very good and come in a gluten-free, dairy-free, egg-free, nut-free variety.
Wheat-free baking mixes aren't limited to cakes, either. You can find mixes for pie crusts, tortillas, graham crackers, animal crackers and goldfish crackers and pizza crust (to name a few).
Here are a few other brands that specialize in wheat-free mixes:
Authentic Foods
The Cravings Place
Dowd and Rogers, Inc.
Schar Foods
Gluten Free Pantry/Glutino
Shiloh Farms
This is a shortlist of companies offering gluten-free mixes. Go to your local store and you are likely to find at least a few baking mix options that are wheat/gluten-free. Even Bisquick comes in a gluten-free variety!
Oats
Oats are naturally wheat free but are susceptible to cross-contact with wheat. If you are very sensitive to wheat or need to follow a strict gluten-free diet, look for certified gluten free oats.
Wheat free recipes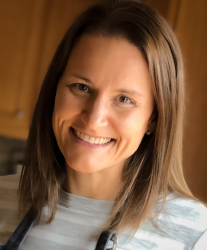 Latest posts by Kristi Winkels, RDN, LD
(see all)