If you are managing a soy allergy, this guide on soy substitutes is for you. Here I will share substitutes for common ingredients that contain soy.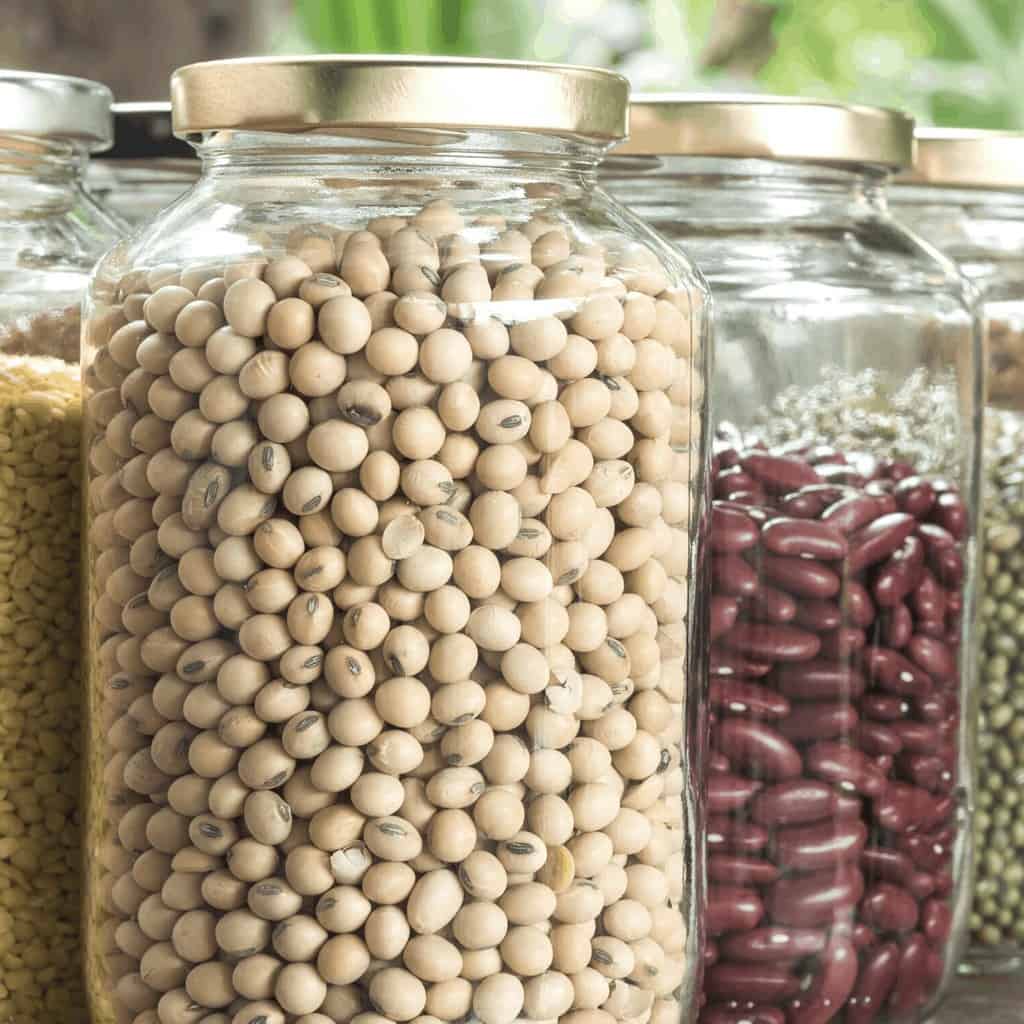 Jump to:
Like many food allergies, having a soy allergy means preparing food from scratch more often since prepared foods at grocery stores often contain soy in one form or another. Finding soy substitutes can be a challenge especially if you also have a dairy allergy as many dairy substitutes contain soy.
While we eat soy freely in our house, we did avoid it for a while because of a false-positive allergy test (we didn't know it was false at the time, of course!) I can really sympathize with those of you avoiding both dairy and soy because your substitute options can be difficult to find.
This page has been mostly put together based on requests from visitors looking for substitutions for soy based foods. If you have a substitute that is not listed, please share it with me!
Substitutes containing coconut
You'll notice that a lot of soy AND dairy free products are coconut-based. Please note that coconut, according to the FDA, is a tree nut (though, technically it is a fruit). Either way, be sure that coconut is a safe alternative for you.
Soy Free Milk
If you can have dairy, this one is pretty obvious - cow's milk should fit the bill nicely. But if you are allergic to dairy AND soy, it isn't quite as obvious. Dairy and soy free options include potato, rice, hemp, almond, and coconut milk. While they vary in calorie and protein content, most milk substitutes are fortified with comparable amounts of calcium and vitamin D. You can read about other milk substitutes on the dairy substitutes page.
Soy Free Margarine
When I first started looking for soy free margarine, I had a very difficult time finding it. The options that I found were both made especially for Passover (Mother's Margarine for Passover and Migdal Margarine for Passover) and can only be found in stores at that time.
Luckily, there is now a soy, dairy free margarine that is available year-round. It is Earth Balance Buttery Spread. Earth balance makes a variety of "buttery spreads" so be sure to find the soy free variety. You can use this in cooking and baking just like you would use butter and it is free of trans fats.
Most shortening varieties that you find at the regular grocery store are made from soybean oil (and most contain trans fats). Spectrum shortening is a great option if you are avoiding soybean oil because it is palm oil-based. You can buy it online and can also be found in your local specialty food store. If you have a dairy AND soy allergy, this would be a great alternative to margarine for baking.
Another shortening option is Nutiva which is made with palm and coconut oils.
Coconut oil is another substitute option that can be used in place of shortening and margarine. Just use the same amount of coconut oil as you would shortening or margarine.
Soy Free Soy Sauce
Search for "soy-free soy sauce" and you'll find a number of ideas on how to make it yourself.
Don't feel like making it from scratch? Coconut Aminos is a soy-free alternative to soy sauce. The ingredients include coconut blossom nectar (or "sap"), vinegar, and salt. You can find a number of different brands at your local grocery store or on Amazon.
Soy Free Miso
I have to admit, I have never had miso so I wouldn't miss it if I had to avoid soy. If one of the visitors to this site hadn't asked me about a miso soup substitution, I wouldn't have sought out a substitute. I searched the Internet and found South River Miso, a company that makes several types of soy free miso. They also have recipes for miso soup. If you are missing miso or feeling adventurous, check it out!
Soy and Dairy Free Cheese
If you aren't allergic to dairy, this is what would be called a "no-brainer". Go grab your favorite variety out of the dairy case and enjoy! If you are avoiding dairy AND soy, however, cheese can be more difficult to track down. Follow Your Heart is one brand that makes a dairy and soy free cheese slice in a variety of flavors. You can read more about it on this dairy free cheese post.
Soy and Dairy Free Ice Cream
Again, if you're not allergic to dairy, you should be able to find a lot of ice cream options. If you're allergic to dairy AND soy, you have fewer options. If coconut is a "safe" alternative for you, there are some great coconut milk ice cream options. So Delicious is one brand that makes a variety of options.
Soy and Dairy Free Yogurt
Once again, if you're not allergic to dairy this one is pretty easy. If you are allergic to dairy AND soy, coconut milk yogurt is one option for you. And, again, So Delicious makes a variety of coconut based products, including coconut milk yogurt. You can find it at your local specialty food store.
Another option is made by Daiya Foods which also makes cheese, cream cheese, and sour cream that is dairy and soy-free. These products do have pea protein and coconut so they are not suitable for folks with those allergies.
Soy and Dairy Free Chocolate Chips
Enjoy Life makes a variety of soy-free, dairy-free, nut-free chocolate chips. They taste like any other type of chocolate chip so they work well in cookies and bars. They also melt well so they can be used in things like fudge and other candies.
Related content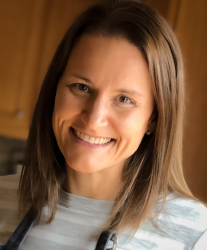 Latest posts by Kristi Winkels, RDN, LD
(see all)